Skip to Main Content
It looks like you're using Internet Explorer 11 or older. This website works best with modern browsers such as the latest versions of Chrome, Firefox, Safari, and Edge. If you continue with this browser, you may see unexpected results.
NULibraries Collections & Resources
African American Studies Documentaries

Films in the Marjorie I. Mitchell Multimedia Center. [71pg pdf] 2005

Digitized Collections

Maps of Africa
Curtis's North American Indian
Posters from Herskovits Library
Siege and Commune of Paris
Transportation Library Menus
Winterton East African Photos
World War II Poster Collection

Mitchell Multimedia

Marjorie I. Mitchell Multimedia Center houses collection of VHS tapes, laserdiscs, DVDs and spoken word recordings.

Research Guide: Music Lab

Learn how to begin using the notation, sequencing, recording and scanning software the Music Lab offers.
Feature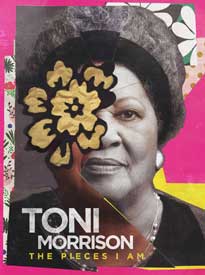 10 Women Photographers on Instagram
<!- Begin code for NUL Footer --> <!- End code for NUL Footer -->