From Union Pacific:
Positive Train Control (PTC) is an advanced system designed to automatically stop a train before certain accidents occur. In particular, PTC is designed to prevent:
Train-to-train collisions
Derailments caused by excessive train speed
Train movements through misaligned track switches
Unauthorized train entry into work zones.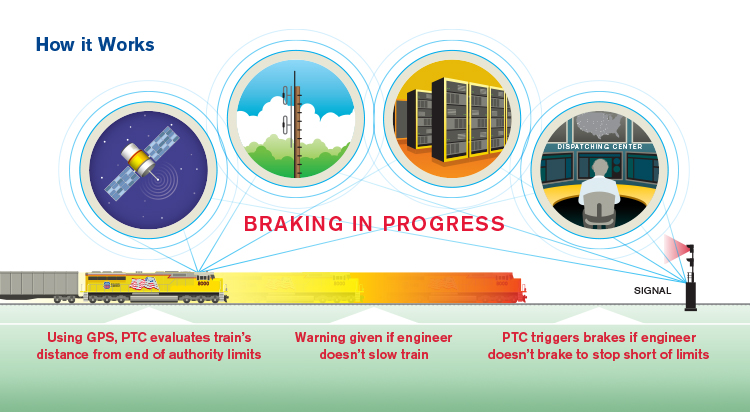 Read more here.