Skip to Main Content
It looks like you're using Internet Explorer 11 or older. This website works best with modern browsers such as the latest versions of Chrome, Firefox, Safari, and Edge. If you continue with this browser, you may see unexpected results.
What is Positive Train Control?
From Union Pacific:
Positive Train Control (PTC) is an advanced system designed to automatically stop a train before certain accidents occur. In particular, PTC is designed to prevent:
Train-to-train collisions
Derailments caused by excessive train speed
Train movements through misaligned track switches
Unauthorized train entry into work zones.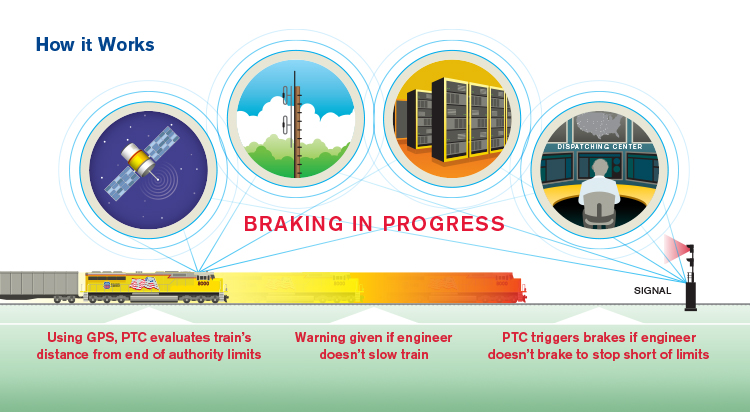 Read more here.
What is positive train control and why wasn't it being used in the Amtrak train crash?
Books in the Transportation Library
<!- Begin code for NUL Footer --> <!- End code for NUL Footer -->